Refuge Retreat | 24-26 March | Guided by Gen-la Kelsang Kunsang
This retreat provides a special opportunity to explore and deepen our mind of Refuge, which is the actual protection from pain and problems.
At the moment we may be free from physical suffering and mental pain, but this freedom is only temporary. What we really need is permanent liberation from all suffering, and we can only accomplish this by practising Buddha's teachings, which is the actual method to solve all of our problems.  Buddha is the doctor who provides us with the medicine of Dharma and encourages us to take it, and Sangha are the pure spiritual practitioners who inspire us to practice.  These are the three jewels of Refuge, to which we turn for both temporary and ultimate protection.
Through developing our practice of Refuge, we will gain confidence and strength to make authentic spiritual progress on the path to enlightenment.  In this way we can fulfil the real meaning of our precious human life, and become a source of peace and happiness for all living beings.
Introduction on Friday Evening
If you are new to this practice it is recommended that you join the introductory talk on Friday evening, when Gen-la Kelsang Kunsang will explain the practice and give some guidance on how to make the best of your retreat experience.
The following retreat sessions will consist of prayers and guided meditations.
This retreat is suitable for those with some experience, but everyone is welcome to any of the sessions.
During the retreat we will be using the following prayer booklet and books, all available in paperback or downloadable format from Tharpa Publications.
For the retreat we will be using the prayer booklet Hundreds of Deities of the Joyful Land.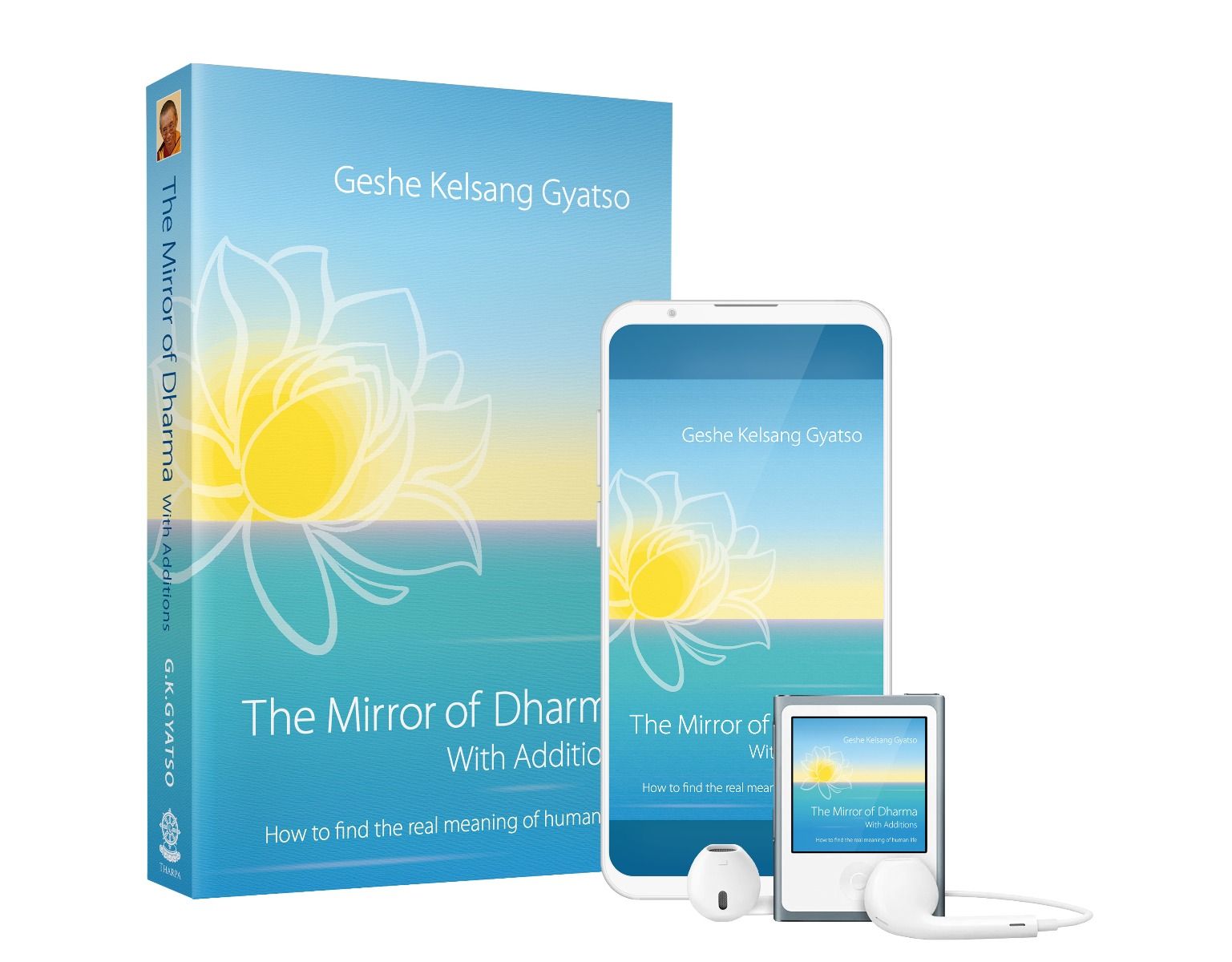 For the Lamrim meditations we will be using The Mirror of Dharma with Additions.
To prepare for the retreat we recommend reading the chapter on Refuge in the book Joyful Path of Good Fortune.
Friday 24 March
7 – 8.30pm    Introduction with Gen-la Kelsang Kunsang
Saturday 25 March
9 – 10.30am  Session 1
11.30am – 1pm  Session 2
4.00 – 5.30pm  Session 3
7 – 8.45pm Offering to the Spiritual Guide chanted prayers
Sunday 26 March
9 – 10.30am  Session 1
11.30am – 1pm  Session 2
4.00 – 5.30pm  Session 3